A Beautiful Practice For All Your Dental Needs
Facility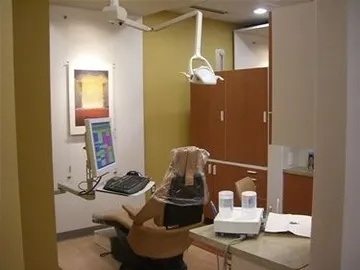 We are proud to provide a state-of-the-art facility for the highest quality dental care available. It is one of our top priorities to protect the well-being of our valued patients. For this reason, our office meets and surpasses all OSHA (Occupational Safety and Health Administration) and CDC (Center for Disease Control) standards. We are confident that you will feel right at home in our office as we welcome all patients as if they were family.
Appointments
If you would like to make an appointment, please contact our office by phone or email.. Our office facilitates communications and emergency calls and appointments are available and welcome, especially for new patients seeking help.
Financial Information
We encourage all financial arrangements to be established prior to the beginning of your treatment. For your convenience we accept Visa, MasterCard, and Discover. We offer monthly payments options through CareCredit to assist with your dental care goals.
Insurance Information
Most insurances are accepted. Should you have any questions regarding your insurance coverage, please contact our dental office. Family Dentistry of Novi makes every effort to provide you with the finest care and the most convenient financial options. To accomplish this, we work hand-in-hand with you to maximize your insurance reimbursement for covered procedures. To further expedite your reimbursement, please bring your insurance information with you to your initial examination. Please remember you are fully responsible for all fees charged by this regardless of your insurance coverage.
If you have any questions or concerns, please ask our staff. They are well informed and up-to-date. We can be reached by phone at (248) 380-2800.
Cancellation
If you are unable to keep an appointment, we ask that you kindly provide us with at least 24 hours notice. We ask for this advance notice so that we can offer this appointment to another patient. A fee may be charged if a patient does not show up for an appointment without sufficient notice.
We would like to take this opportunity to thank you for choosing our practice for your dental care.